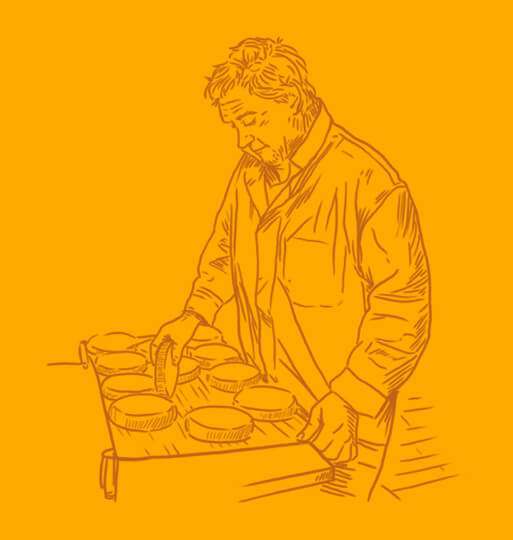 11 ripeners
are present in the PDO geographical area. Reblochon.
The farm producers often call on specialists to mature their Reblochon cheeses a few days after they have been produced.
Ripening a Reblochon means carefully tending to the cheese over two to three weeks in a suitable cellar. During this time, the ripening conditions and particular care taken of the cheese during this period is what gives Reblochon its texture and unique flavour.
Ripeners then deliver the Reblochon cheese to dairy shops, distribution channels or the catering industry.